23/05/10 15:31, by
scribbly
, Categories:
Development
,
Software
,
VB.Net
,
FARR
,
ContactFX
, Tags:
address book
,
contact
,
donationcoder
,
nany
The basic requirement for Cfx is to be an address book, but there are huge numbers of address books already available, ranging from on-line applications or modules to on-line applications to desktop software and phone software, etc, etc.
For a long time I've attempted to use Open Contacts, which, by the way, I think is a very good programme, it just never seemed to click with me. I think it is the interface, because the functionality, in many respects, is pretty much what I'm aiming at too. In fact the Open Contacts "Big Picture" is very similar to my overview.
The Open Contacts Big Picture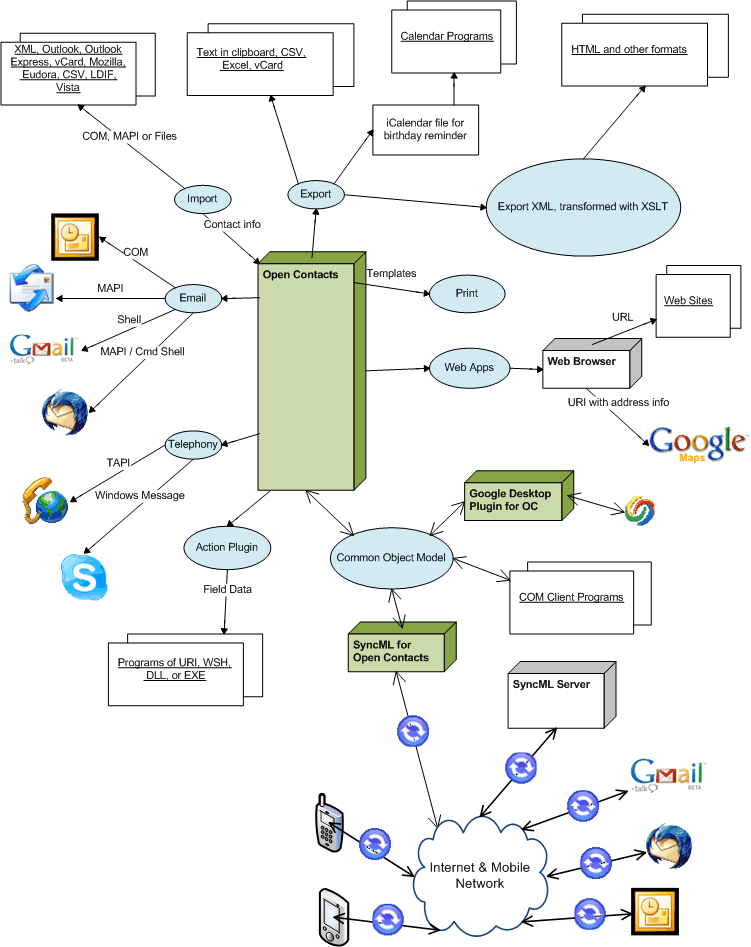 The Proposed Cfx Requirements
Not that I'm basing Cfx on Open Contacts in any way; OC is just the closest application I found to what I wanted in an Address Book.
Why on earth make a new one?
Probably the main reason is that I've wanted to for some time because I didn't want my address book to be based somewhere else (FaceBook, Google Contacts, etc), and the next is NANY 2011 has given me the impetus
But apart from that I'm hoping to make these general additions / improvements:
Flexible import and export: very easy to get contacts both in and out of Cfx.
Off-line access: not dependant on a website or web application.
Non-Cfx dependant search [e.g. via FARR]: FARR integration will give Cfx very flexible system integration on the desktop.
Non-Cfx dependant access [e.g. via HTML on USB]: can take address book anywhere and access just via a browser.
No feedback yet